Offshore Outsourcing
Offshore Infrastructure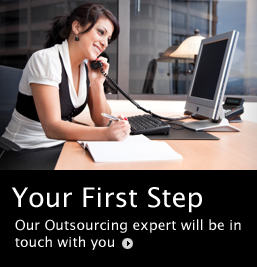 Offshore Infrastructure
Offshore Outsourcing service providers are required to demonstrate a robust infrastructure that operates around the globe in a synchronized manner. There are many variables that can be used to grade a global infrastructure. Some of the most important ones are availability, communication, visibility and coordination.
Comnez has worked hard over the years to improve all the aspects of offshore outsourcing to establish itself as one of the best offshore service providers in the field of web and mobile technologies.
Our design & development centers are equipped with the latest and the best cutting edge technologies to ensure full productivity of our resources. Below is a brief description of some of the aspects we are really proud of:
High Availability Development Centers - Our Design and Development centers in India operate 24/7 providing uninterrupted service capabilities. This has enabled us to deliver extremely resource intensive projects on time and provide 24/7 support to our customers. We never miss a project deadline.
Efficient Communication - Our centers are linked via leased and dedicated high speed internet lines that have guaranteed upload/download speeds and 100% SLA with our internet service providers. All our teams are fully equipped with audio/video conferencing capabilities and this enables our clients to directly interact with their offshore team on a daily basis. All our resources have exclusive access to screen sharing software such as GoToMeeting & WebEx to conduct one on one or group screen sharing sessions with their onsite managers and coordinators.

Apart from this we have developed and implemented multiple online systems to enable project communication and tracking on a daily basis. Some of these systems are our own products such as Minutes of Meeting, Bugtracker and Tmesheet Management.
High Visibility - Comnez has a combined experience of over 50 years working in onsite-offshore model and one thing we have experienced time and again is that the key to building a successful business relationship with our onsite customers is providing them with high visibility into our day to day work. We have dedicated staffs who are assigned just to do that. We believe in open communication and provide accurate and extensive reporting of all the deliverables and the challenges associated with them. All our resources are required to enter daily timesheets and attach comments elaborating the work performed on any given day. Our global delivery model provides a good description of our processes and methodologies to ensure high visibility into the projects.
Strong Coordination - This is another aspect of communication that involves accurate transfer of information between the onsite and offshore resources. Due to the difference in time zones there needs to be sufficient overlap between the work schedules of our onsite and offshore coordinators. Our 24/7 operation infrastructure provides all the facilities to our resources to enable them to be productive working different shifts. Our staffs performing such duties are highly trained in information gathering and documenting so that our developers and designers have full access to the task requirements and do not have to wait a full 24 hour cycle to get clarifications in most cases.
A free demonstration of all the systems used to support our global infrastructure is available upon request. Client references are also available.
If you are thinking about off shoring your software development projects and are not sure about where to begin, our no obligation free consultation process will walk you through all the steps necessary to evaluate whether we are right fit for you. Call us today at 319-892-0311 or drop us a note at contact@comnez.com. You could also fill out our online contact form to get in touch directly with our offshore experts.