Industry wise CRM Solutions
What is CRM?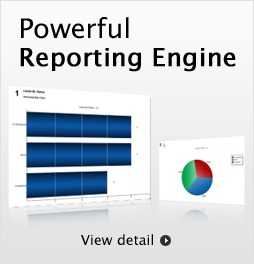 What is CRM?
CRM is the abbreviation for Customer Relationship Management. It is one of the most important steps in supply chain management. Sales and marketing efforts are the backbone of any organization that keeps it in business. In many cases businesses ignore the importance of tracking their sales and marketing efforts and use older ways of maintaining their leads, accounts etc. This could become a real bottleneck in the growth process of a company.
The smarter approach is to use a system that keeps track of all the sales activities, marketing campaigns, product inventory, customer service records etc. and generate powerful reports to provide an overview of the business at any given time to its stakeholders. This approach streamlines the business activities and helps in the overall growth process of any organization.
Comnez professionals have several years of experience developing and implementing web based systems to address the different areas of customer relationship management. We have successfully implemented customized CRM solutions for organizations in the Manufacturing, Software, Insurance & Media/Advertising industries. We can easily demonstrate the value we have added to our clients by streamlining their work process through our systems.
Our CRM solution has following ready made components that can be utilized out of the box:
Lead Management
Account Management
Campaign Management
Quotes & Proposal Management
Sales/Purchase Orders with Invoicing
Product Inventory
Accounting
Customer Support
Document Management
Reporting
One can choose to pick individual units or can go for the entire package. If you wish to use the out of the box CRM solution for your business then you can sign up for a paid subscription service of our hosted solution. Our hosted solution is different from other hosted solutions because we host the system just for you. Our dedicated hosting methodology gives our customers more flexibility if they prefer in house hosting or want to implement increased level of data protection.
Our CRM package can be tailored to meet the specific needs of different companies. Customization and integration of our solution with other third party software is easy and only requires the third party software providers to provide us with an interface at their end. We are also very experienced with data migration projects and can move your entire data stored in any kind of format to our system. Please contact us with your custom requirements and we will initiate the process of requirement analysis to give you a free quote to achieve your desired solution.