Company Profile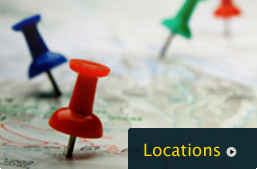 Company Overview
Comnez Inc. is a total service provider in the field of software development. The company specializes in Web Application development using various technologies such as PHP, Java & ASP.Net. Comnez is a multinational organization with offices in United States and India. Onsite-offshore development model is the foundation of our company.
The different areas of services provided by Comnez are listed below:
The company is also heavily involved into product development and constantly seeks innovative product ideas for implementation. A few most recent products released by Comnez are listed below:
Comnez is a very process oriented organization and maintains consistency in the quality of deliverables by following the best engineering practices in the industry. The key differentiator for the company is the level of knowledge possessed by the team. The company uses several innovative software solutions to manage its workflow and ensure efficient process management.

Eighty percent of the professionals working at Comnez possess over 5 years of industry experience in their respective technologies. The work culture at Comnez is very open and the employees enjoy the professional environment and take ownership of their work along with personal responsibilities to deliver good quality products in a timely manner. We believe that our people are our strength and we apply strong team building efforts and follow the best human resource management practices to ensure that our employees demonstrate the vision and mission of our company in their day to day work.
Comnez' goal is to please its clients by delivering cost effective solutions without compromising its quality. Our ability to produce high quality deliverables very cost effectively has added tremendous value to our clients.